Ho! Ho! Ho! Santa Run 2023!
8- 10 December 2023
Event Details
Doddington Village Sports & Carnival are proud to host Santa's visit to our village each year.
In the cold dark days of December, we bring Santa around to ALL houses in the village, with a little festive music to sing along to.
Kids of all ages are welcome to come out and say hi!
Make sure to check out the Santa Run Routes page and see which day we're planning on visiting your area, and then on the day, use the Santa Tracker (below) to see exactly how far away we are!
Santa Tracker
Our Santa Tracker will ping everytime the sleigh moves around Doddington, showing you exactly where we are on each evening!
No special device or software needed!
We will also update our location and photos from each evening on our Facebook Page, too, so make sure that you don't miss us!
Santa's Schedule
8th December 2023 - Start at Brickmakers Arms Lane at 18:00
9th December 2023 - Start at the bottom of Wood Street at 16:30
10th December 2023 - Start at Washbrook Motocross Entrance at 16:00
Download the Santa Run Poster
Santa's route around the Village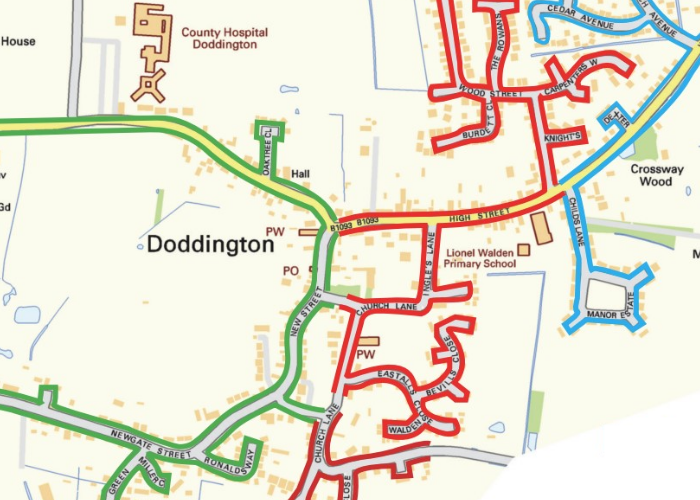 Santa has kindly visiting Doddington for 3 evenings in December.
See which day that he's due to visit your road!
Go to the Santa Run Routes
Previous Years Photo Albums